Reinforce Your Home with Waterproof Flooring in Winchester, VA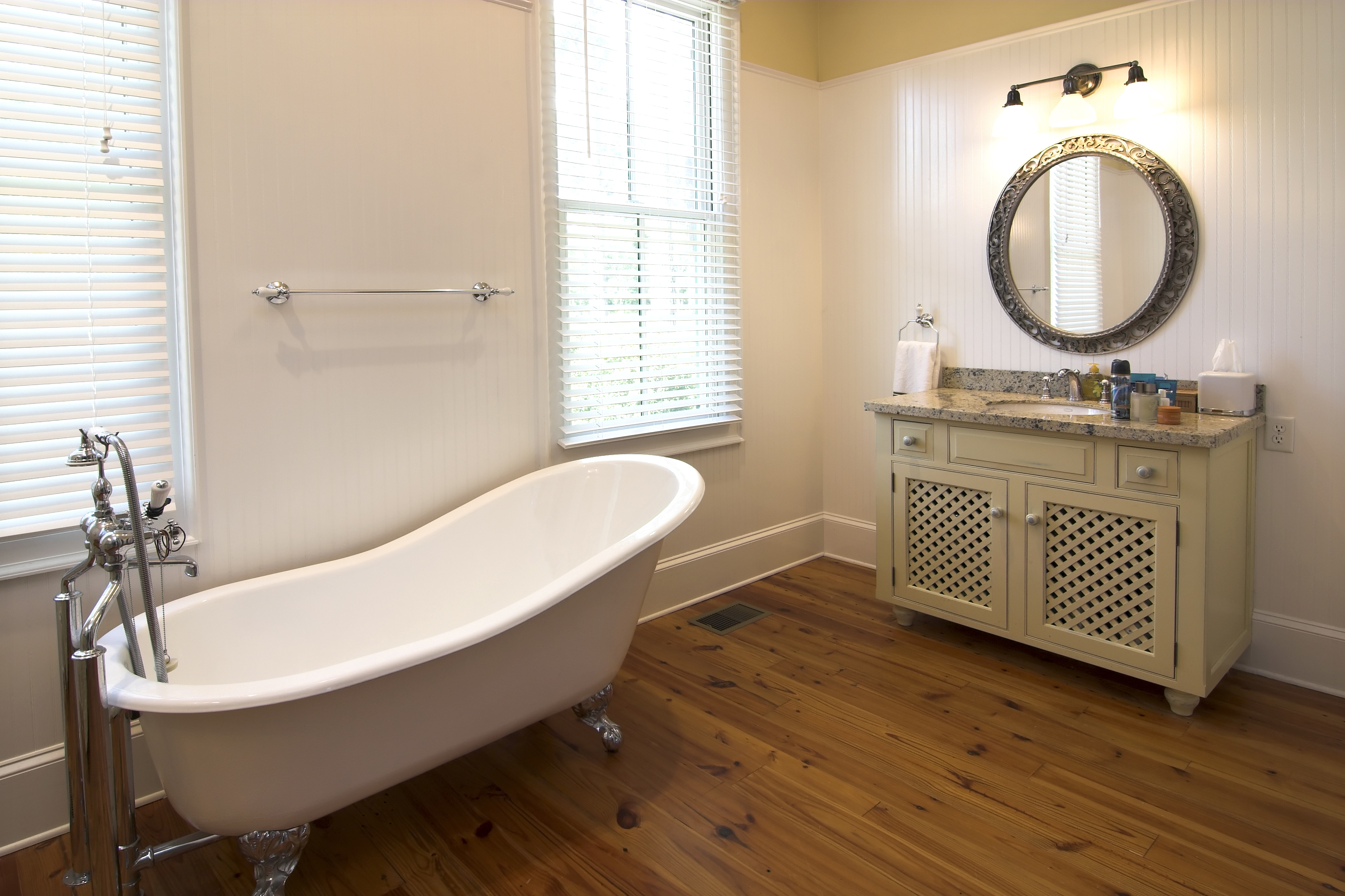 When it's time to steer your interior design in a new direction, visit Flooring America Winchester. We are your source for waterproof flooring in Winchester, VA. At our showroom, we make it easier to find the right materials that will meet your everyday needs. Thanks to our wide selection, customer-oriented design services, and professional installation, you have all of the resources to update the visual appeal and value of your interior. Visit us today and let us re-floor your favorite rooms--we are with you at every step.
Begin your remodeling project with confidence. At our flooring showroom, we have teamed up with the leading brands to offer a wide selection of products. Not sure where to begin? Let us be your guide. Our showroom staff stays on the pulse of the latest interior design trends. Arrange a consultation, and we'll help identify your preferences and define your project goals. As your remodeling consultants, we can direct you to the right waterproof vinyl flooring, carpet, laminate, and more.
Explore Your Options at Our Showroom
As the preferred flooring category for active households and homeowners with children and pets, waterproof flooring has the aesthetic appeal and no-nonsense toughness that makes it a great investment. Our flooring showroom features an extensive catalog of the latest products from the top brands, like Innovia, Downs, Floorcraft, and more. Choose from a variety of resilient flooring types, including:
Luxury Vinyl: Waterproof vinyl flooring strikes a smart balance between form and function. It repels dirt, dust, and water--and is available in many different designs. You can even find luxury vinyl that has the appearance of materials like hardwood, ceramic, and stone.
Carpet: With its soft texture and vibrant colors, waterproof carpet is ready to elevate the appeal of your interior. Many spills on this material can be easily lifted off with water and a cloth. The fibers in carpet also provide allergy relief, since it traps dust and allergens.
Laminate: Homeowners looking for great value can turn to waterproof laminate flooring. Available in planks and tiles, this material has a great underfoot feeling, while remaining durable throughout everyday traffic and use.
Professional Installation Services Available
Gain beautiful and stunning interiors that last. Our showroom offers waterproof flooring installation by a trained and experienced team. We coordinate with skilled professionals to complete flooring projects of virtually any size.
When properly measured and installed, your new flooring will look great and retain its strength. Our installers work diligently to ensure your investment fits perfectly with your room. Whether the project involves a single room or the entire interior, you can count on us to deliver timely and accurate results.
Contact us to request a consultation for waterproof flooring. Our showroom proudly serves homeowners throughout Winchester, VA, including Strasburg, Stephens City, Middletown, and the surrounding area.