Laminate Flooring in Winchester, VA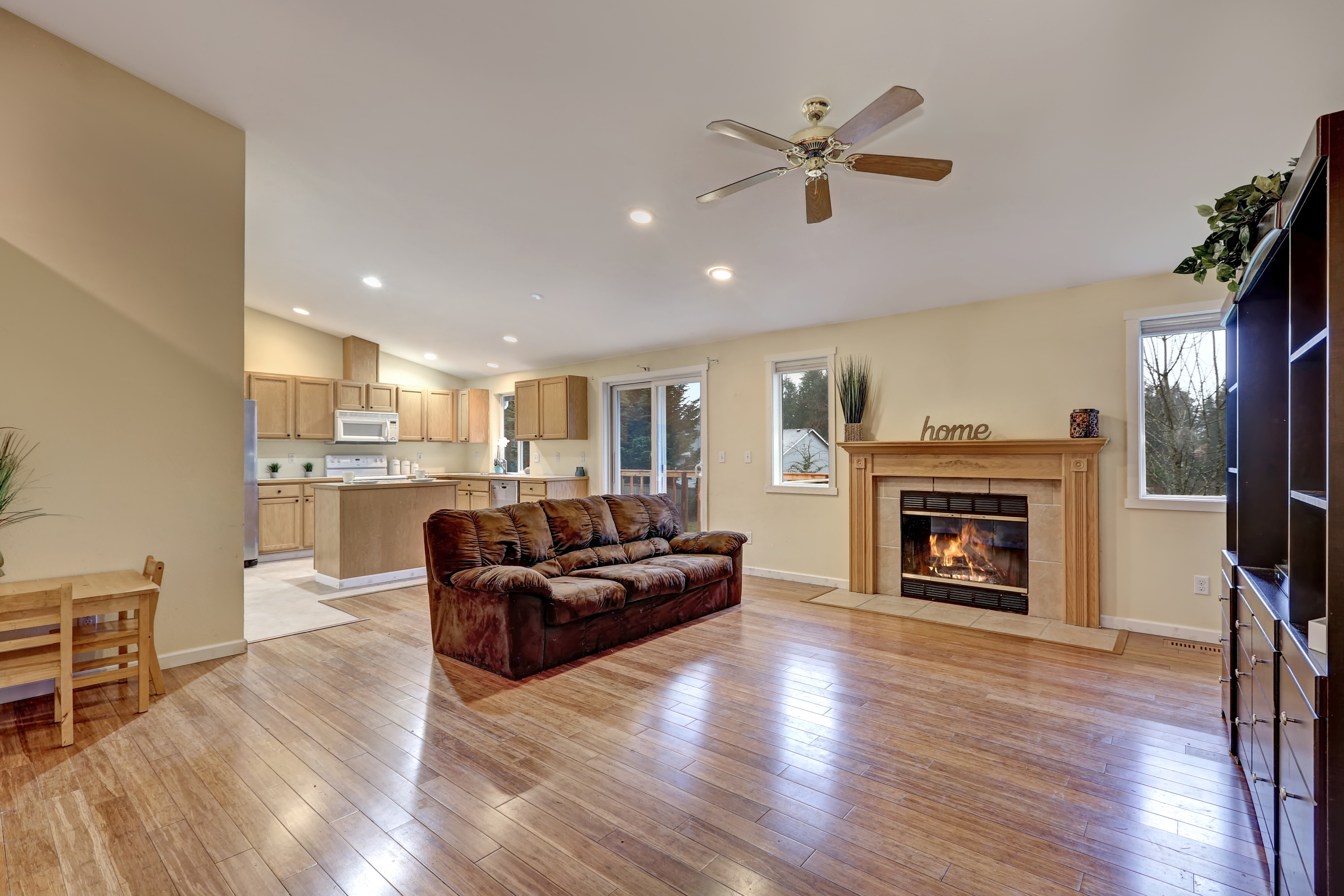 Are you considering starting a new remodeling project? Turn to the pros at our flooring store to help you find a surface that combines practicality, functionality, and stylishness. Personalized assistance is what you get when you visit our store. We make sure all of our customers, whether they're new or returning customers, have all the information they need to make a decision about which flooring product is best suited to their individual needs. Let us help you find the floors you've always wanted for your home.
Laminate floors have become a popular flooring option for homeowners because of their versatility. Not only are they one of the most durable surfaces on the market, but they are also easy to install and maintain. Get in touch with one of our store associates to learn how laminate flooring in Winchester, VA, can change the look and feel of your home. At our showroom, you'll find exciting options manufactured by such trusted brand names as:
Mohawk
Shaw
Floorcraft
Mannington
Laminate Floor Replicates Other Surfaces
Some homeowners like the look of a natural surface, such as wood, but don't have the right budget for high-end floors. If you're a homeowner looking for premium but cost-effective new floors, laminate floors are a great option for you because of their ability to replicate almost anything. Wood, stone, tile, and even photographs can be simulated on a photographic applique layer. Laminate is a lightweight, durable material that's made by heating together—also called laminating—a fiberboard or melamine core, a moisture barrier, and a top-layer applique that imitates real, natural surfaces. That's how you can get the look of scraped hickory or granite at a cost-effective price.
Also, laminate is easier to take care of than other flooring alternatives. Moisture resistant, hard to scrape or chip, laminate is the perfect flooring solution for your home's high-traffic rooms. This means that you can get the look of your favorite surfaces without getting any of the other features that would make you hesitant about installing them in your home.
Picking the right color, pattern, style, and texture of laminate floors for your home, apartment, office, or store can be a difficult task. That's because there are so many options available. From laminate tile to laminate wood flooring, we provide a comprehensive variety of styles to choose from. After browsing our displays and finding samples you like, let one of our consultants help you narrow down your choices. We work with you to come up with the best possible match for your home or business décor.
In addition to its stunning appearance and affordability, a floor made of laminate is durable. It is made up of four separate layers: the balancing layer, the core layer, the pattern layer, and the wear layer. Each layer has its own specific purpose that helps protect your floors from wear and tear that would otherwise lead to its premature degradation. Busy households that have small children or pets running around all the time find laminate flooring to be an excellent surface. Those who entertain guests often will find it useful, as well.
Trust Us for Your Laminate Floor Installation
Our customers understand that they can place their trust in the friendly and experienced staff at our store whenever they require laminate flooring installation. We take the stress and headache away from you by installing your new flooring. At the same time, we are here if you have questions about any of our affordable, durable, and beautiful laminate tile flooring options.
Our team is with you through every step of the way, all the way up to the installation process. When it comes time to install your new laminate tiles, trust our experienced and skilled installers to install it correctly. Relying on an inexperienced contractor to install your surface could lead to trouble down the road and expensive repairs that could have been avoided. Our team is equipped with the training and knowledge to ensure your satisfaction.
Improving your home's floor with laminate tile is the expedient, inexpensive way to enrich the character of your home or office. With the classic, warm look of authentic hardwood or stone, laminate is a beautiful material at a budget-friendly price. Whatever your interior design theme, laminate has a pattern, color, and style to complement it. Since laminate's introduction on the market nearly 30 years ago, this innovative product has been a top-seller among fashion-forward homeowners in the United States and Europe. Perfect for any home, laminate is one of the most versatile flooring selections currently manufactured.
When you work with our installers you are protecting your investment in new floors. Our installation is meant to meet and exceed your expectations. Let us know if you have any concerns so we can address them as soon as possible. To show how much confidence we have in our laminate flooring installation, we offer the Lifetime Installation Guarantee, which ensures that we will make any installation-related issues right at our expense.
Enhance the look of the flooring in your home or office with the wide variety of laminate flooring tiles at our flooring superstore. If you need help choosing and installing your next laminate floor, we're ready to help. Just one visit to our spacious showroom is all it will take to discover the ideal type of laminate floor that perfectly improves the décor in your home or business.
Contact our store to learn more about laminate flooring. We proudly serve customers in Winchester, Strasburg, Stephens City, and Middletown, Virginia. We also serve customers in Martinsburg, West Virginia, and in the surrounding areas.