Kitchen Countertops in Winchester, VA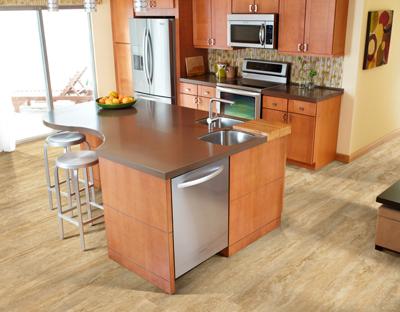 Make the time you spend in your kitchen more enjoyable with the addition of handsome new kitchen countertops. Food preparation gets easier and more organized with plenty of counter space. Come to our locally owned and operated store for sales and service. Choose from various types of natural stone countertops or quartz countertops.
We know that you have plenty of questions about which type of countertop to choose. Our design and sales professionals have the knowledge and experience to help you make a satisfying selection. We can show you samples of granite, quartz, and marble countertops, so you can see what you like and what looks best in your kitchen.


High-End, High-Performance Stone Countertops
Stone is a high-end, high-performance option for countertop installation. Natural stone is stunning, whether you choose granite or marble. Stone countertops increase the value and appeal of your property. One of the most prized qualities of stone is the uniqueness of each slab. Your countertops are truly original – in color, pattern, flecks, and veining. The variations in pattern only enhance the elegance of your kitchen.
Ask our professionals to give you the information you need to choose the stone that pleases you in preference and requirements. Granite is ideal for the kitchen as it resists liquids, stains, heat, and scratches. Granite, marble, and other stone are dense and heavy and require specialized equipment and installation.


Quartz Countertops – Natural Beauty with Man-Made Enhancements
Quartz combines the beauty of natural stone with manufacturing enhancements to produce countertops that are as lovely as they are practical. Manufacturers take the beauty of quartz and add resin, polymers, and pigments to make it tough and long-lasting. Manufactured quartz is non-porous, so it is stain-resistant and very sanitary.
One of the benefits of manufactured quartz is that it comes in so many color choices, so you can match it to other shades and hues already in your kitchen. This decorating versatility is one of the reasons engineered quartz countertops are so popular with our customers.


Heat-Resistant Marble Countertops
The exquisite veining that is a characteristic of marble makes your kitchen countertops unique. This distinctive beauty is the reason why marble is a perennial classic. This stone also offers a number of other benefits. As it is a softer stone, it is easier to cut and craft than many other types of natural stone, so irregular shapes and fancy edges are easy. This stone is cool to the touch and naturally heat resistant, offering a great working surface in your kitchen.


Professional Countertop Installation a Must
The weight and expense of stone countertops make professional installation a must. Fabricating these countertops requires years of experience and a working knowledge of the characteristics of different types of stone. Since these countertops weigh so much, they must be carefully lifted into place by those with skill and expertise.
A key part of installation is matching seams in the countertops. The experienced installers we send to your home know how to match seams so that the pattern and colors blend, making the seam invisible. Plus, professional installation ensures that the edges are well done and the entire project is both beautiful and long-lasting. To find out more, call us at <PHONE> or use the form to the right.



Contact us today to learn the merits of different types of stone countertop materials for your home. We proudly serve customers in Winchester, Strasburg, Stephens City, and Middletown, Virginia, and Martinsburg West Virginia, and the surrounding areas.