Hardwood Flooring in Winchester, VA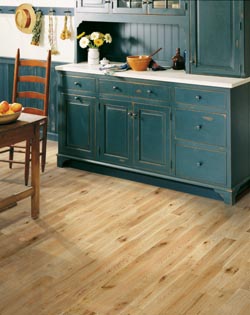 Elevate the aesthetic of your home with the warmth and luster of hardwood flooring. Find competitive hardwood flooring prices at our local store, as well as brand names from trusted manufacturers. We offer hardwood flooring installation for residential and commercial applications.
Let us provide you with a free consultation at your home or business. Our design and sales professionals bring with them a wide array of samples, as well as a wealth of product knowledge. In this setting, we can see what type of flooring you need, as well as recommend colors and styles that enhance the space. After you have selected the ideal floors, we can schedule professional hardwood floor installation.


Use Professionals for Hardwood Flooring Installation
Hardwood is a high-end flooring option, one that requires professional installation. We send installation specialists to your home or business to ensure the beauty and longevity of your wood floors. These specialists install your flooring according to the manufacturer's guidelines. This ensures that the flooring lays flat and avoids damage.
These experts install hardwood over a clean and level subfloor as it is essential that the individual planks lay flat. They also allow a small space at the edge of the room for the wood to breathe. This ensures that the boards do not buckle or crack. With proper installation, you can expect your solid hardwood flooring to last for decades.
Rest assured that our professionals install your flooring with expertise. We are that confident about the flooring we sell and the services we provide. We back up our products and services with our Ultimate Confidence Guarantee. Specific warranties include price protection and lifetime installation.


Select the Grain & Gloss for Hardwood Floor Installation
Request the service of our design and sales professionals in selecting hardwood installation for your home or business. You have so many wonderful choices. Select the species – hickory, oak, walnut, or maple. Choose the degree of grain – smooth, moderate, or prominent. Decide on the appearance – scraped, smooth, or textured. Pick the level of gloss – low, medium, or high.
The samples in our store serve as your guide. You can even take them home to see what they look like in their future setting. Compare your favorites to the decorating style, colors of the room, and your home furnishings.


Solid Hardwood Flooring for the Beauty of Real Wood
The true beauty of wood shines through in solid hardwood flooring. These planks are cut from a single piece of wood for flooring that is handsome, strong, and long-lasting. In fact, you can keep hardwood looking good after years of wear and tear by refinishing the flooring. Solid wood can be refinished several times for floors that last for 100 years.
Solid wood offers the greatest appeal and highest return on investment. This type of flooring increases your property value and makes it easier to sell your house. Solid wood creates a tough and durable surface. Keep it looking good with regular sweeping and occasional damp mopping with a wood cleaning solution that adds luster.
The many options you have in species, appearance, and gloss offer numerous design options for any room in your home or business. To find out more, call us at <PHONE> or use the form to the right.



Contact us today to bring the sheen and shine of solid wood flooring to your home or business. We proudly serve customers in Winchester, Strasburg, Stephens City, and Middletown, Virginia, and Martinsburg West Virginia, and the surrounding areas.