Bathroom Remodeling in Winchester, VA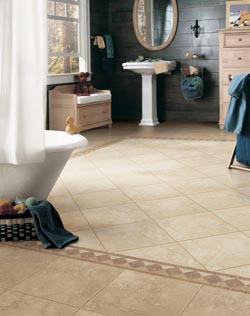 If there's one place you and your guests are bound to spend a lot of time in, it's the bathroom; so it's in your best interests to invest in its beauty and efficient performance. We offer the kind of bathroom remodeling in Winchester, VA, that makes this an easy task and a fun, artistic opportunity. Our design and construction crew handles every step from planning to plumbing, electrical, carpentry, drywall, and more. Browse our selection of flooring, cabinets, and countertops, and you'll find the materials, colors, and styles that truly speak to you.
By working with our bathroom contractors, you take the stress out of remodeling. We provide services that are licensed, bonded, and insured, done by experts with years of experience. No matter how big or small your bathroom is or what kind of changes you'd like to make, it's no problem for us. We'll leave you with a space that's energy-efficient, up-to-date in its design, a joy to use, and beautiful to behold.


The Benefits of Bathroom Renovations
Besides the added beauty, there are other reasons to update your bathroom with a new look. Have you always wanted a certain shower enclosure? Are you constantly struggling to fit all of your towels and grooming products into your cabinets? Now is the time to fix it. We do custom shower enclosures and can personalize every part of your bathroom to meet your needs exactly. The fun of remodeling is that you get to choose how your bathroom looks piece by piece while we do the hard work.
Bathroom makeovers do wonders for your property value when they're finished. A brand new bathroom with energy-efficient appliances, plumbing, and fixtures are some of the most attractive assets to potential home buyers. Ergo, even if you one day decide to sell your home, the decision to remodel can still pay off substantially.


Bathroom Remodeling Can Add More Space
Sometimes the bathroom as a whole is simply too small to meet the needs of a growing household, and remodeling is an opportunity to increase the size. We take careful measurements and see to it that the new bathroom fits in perfectly with the rest of your house and matches your design theme too. You could add another sink for your spouse or get rid of your tub and enjoy a walk-in shower instead. Possibilities abound when you work with us; we listen to your goals and visions, using our skills and imaginations to make them come true.



Contact us for a free consultation to learn more. We work in homes throughout Winchester, Strasburg, and Middletown Virginia, as well as Martinsburg, West Virginia, and the surrounding communities.